Slimme meter deel 3:
In deel 2 (SLimme meter info 2) melde ik al dat er een onderzoek was geweest naar de betrouwbaarheid van de metingen van de slimme meter.
Het bleek volgens dat onderzoek, dat er toch het een en ander mis is met de slimme meter.
De media heeft daar ook lucht van gekregen en het programma 'Een vandaag' en 'Rader' maar ook de Telegraaf hebben er aandacht aan besteed.
Een vandaag: vrijdag 3 maart 2017 om 18.15 uur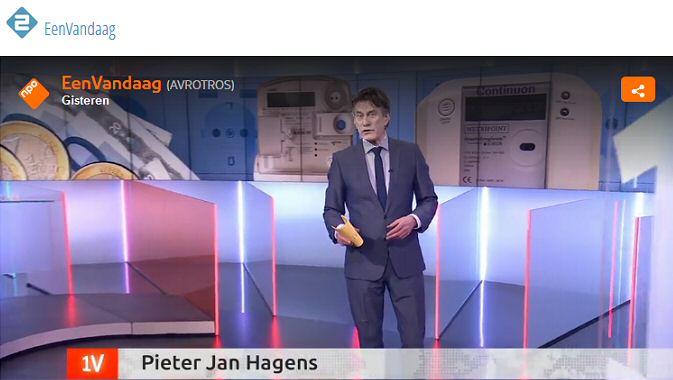 Bron foto: Foto uit de video (zie de link boven)
Radar: Website nieuws 03-03-2017


Bron foto: Radar website
Telegraaf: 'Energiemeters onbetrouwbaar'
Storing?
In gesprekken op de landelijk repeaters zijn nog steeds veel radioamateur bezorgd, stoort de slimme meter nu wel of niet, kunnen we straks nog wel gebruik maken van de kortegolf banden? Een aantal amateurs heeft al een slimme meter en die melden dat ze er geen last van hebben, dus dat de meter geen storing veroorzaakt. Maar er zijn ook andere geluiden te horen. Ik ben benieuwd wat er nu gaat gebeuren.
University of Twente:
Even naar de bron van het onderzoek naar de slimme meter, zie de link hieronder in de Engelse taal.
More info on the electronic energy meters or in Dutch the 'slimme meter' from the University of Twente:
Meters' false readings almost six times higher than actual energy consumption…