Publishing date:
This article was originally published: January 28, 2012
Homemade Regio Arnhem:
Homemade antennas and other items for the 4-meter band by amateurs in Arnhem and the Arnhem region.

An other HB9CV built by a local amateur.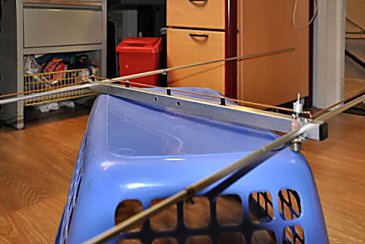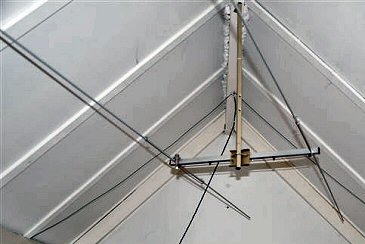 First Halo antenna for the 70 MHz band, homemade by a local amateur.
Do you need info about this antenna, write the Webmaster.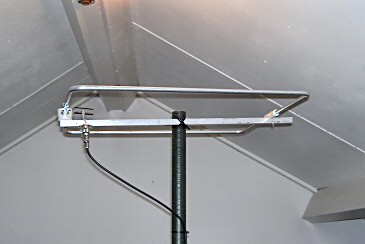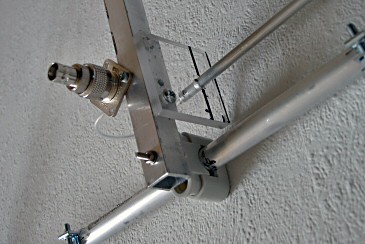 HB9CV voor de 70 MHz band, gemaakt door een Arnhemse amateur.
(Heeft u ook foto's van uw 4 meter project, mail ze!)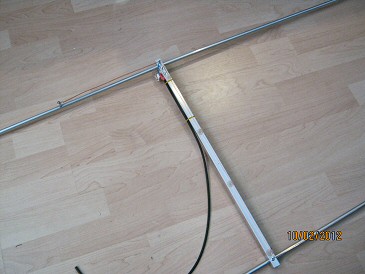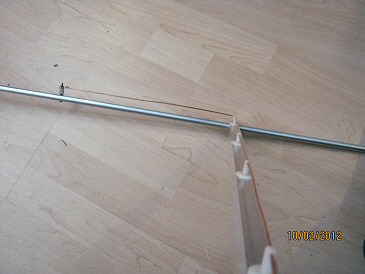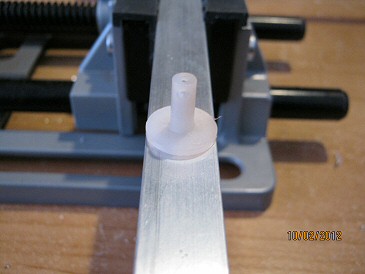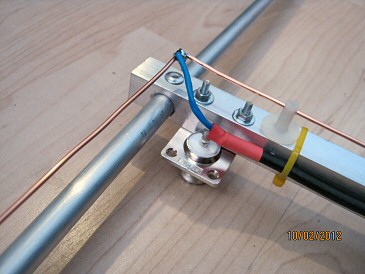 10 meter naar 4 meter converter door een amateur uit de regio Arnhem.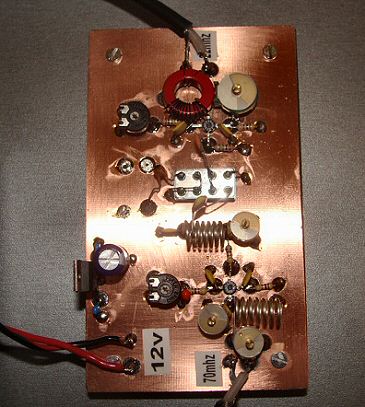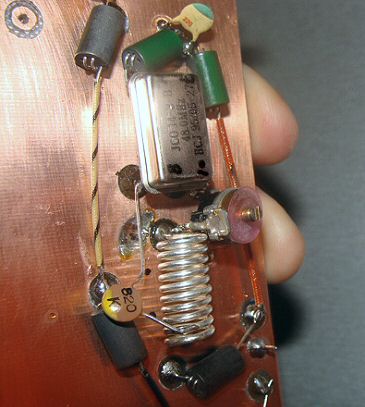 Two more antennas for the 70 MHz band from amateurs in the region Arnhem.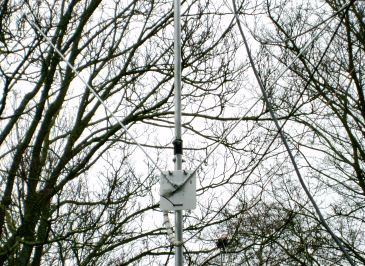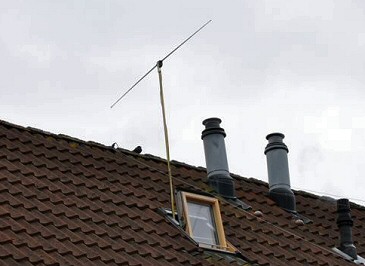 Radio-set and dipole antenna experiment.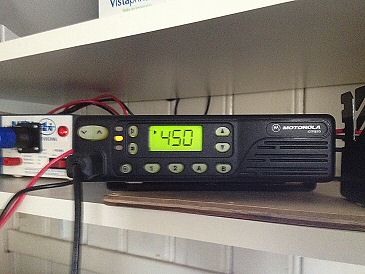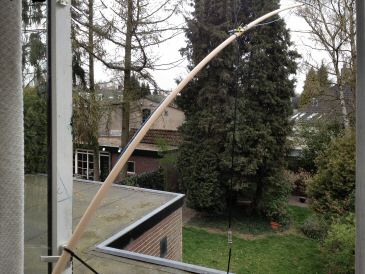 Photos:
Heeft u ook foto's van uw 4 meter project, mail ze!
If you have photos about your 70 MHz projects, email them!
(Copyright above photos: the Photographers, names known to the Webmaster)