Publishing date:
This article was originally published: October 18 2012
It may therefore be that some links do not work anymore.
RF Speech Clipper:
Na veel lezen en verschillende gesprekken met PE1BVQ heb ik besloten eens de DSB Speech Clipper van PA0FRI te bouwen.
Het ontwerp van Frits de PA0FRI is een zogenaamde dubbel zijband (DSB) clipper.
De schakeling is met print en componenten als bouwpakketje verkrijgbaar bij Kent Electronics voor
maar € 19,95 exclusief verzendkosten.
Source photo:
PA0FRI
Kent Electronics:
Het bouwpakketje is uitstekend verzorgt en werd prompt verstuurd door Rinus van Kent Electronics!
Er was bij mij een klein probleempje met het 455 KHz filter, het filter in mijn bouwpakketje had een iets andere pin bezetting, maar na een email met Rinus kreeg ik al snel een nieuw filter opgestuurd.
Uitstekende service van Kent Electronics !!
Ik kan iedereen aanbevelen eens de website van Kent Electronics te bezoeken want ze hebben daar nog meer interessante bouwpakketjes en diverse onderdelen.
DSB Limiter:
Next project will be the PA0RFI DSB Clipper.
This is a simple system based on double-sideband limiting and selection with one filter.
This a 'Limiting RF Speech Processor' developed by PA0FRI.
For more information visit his website!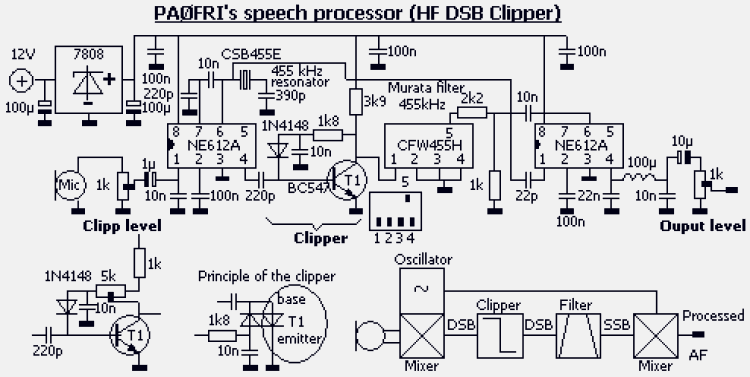 Source and Copyright:
PA0FRI
Kent Electronics:
The DSB Clipper is available as a kit by Kent Electronics in the Netherlands.
The kit comes complete with all parts, undrilled PCB and a brief description.
The kit price is very nice and only € 23.45 including shipping in the Netherlands,
but they also deliver outside the Netherlands, the postage will vary.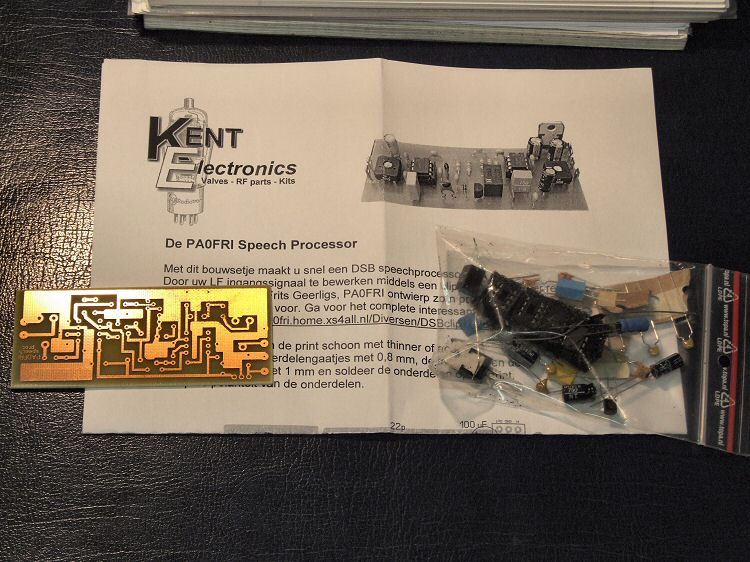 The print cleaned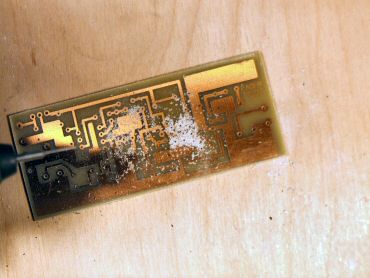 Drilling holes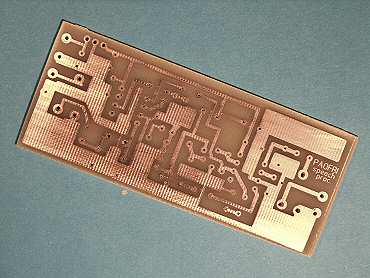 The print ready for mounting components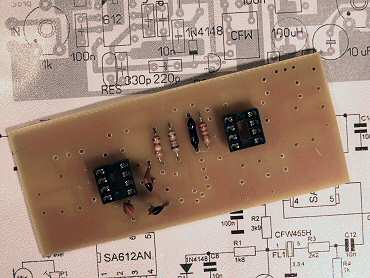 The first components mounted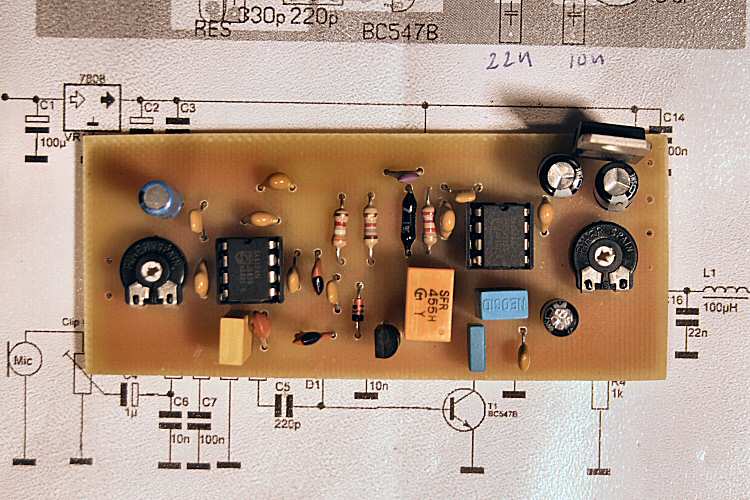 The electronic circuit is ready for testing.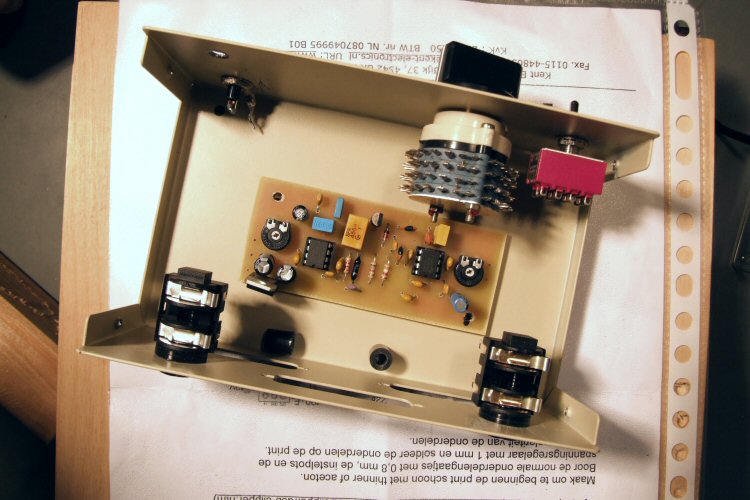 Microphone switching box with build-in DSB Clipper, ready for wiring.
Last Update:
Januari 2017: There is now an brand new version, see Kent Electronics.nl (scroll down)
November 17 2012: Microphone switching box with build-in DSB Clipper, ready for wiring.