Info:
This  article is in the Dutch language and is about a radio net in AM (amplitude modulation) in the 2 meter band. Published: 02-11-2013
Spectrum Analyser:
Tijdens de AM-Ronde van 30 oktober heeft Roel de PE2CVF een aantal screenshots genomen van enkele deelnemers met zijn Spectrum Analyser.
Op deze plaatjes is het AM signaal prima te zien.
Verder is er een korte video van een uitzending in AM van PA1RIK met een eigenbouw buizen-modulator en eindtrap en gebruikt hij een Condor 16 voor de carrier. Het signaal is nog niet stabiel in frequentie, daar wordt aan gewerkt.
Screenshot PA1RIK AM transmission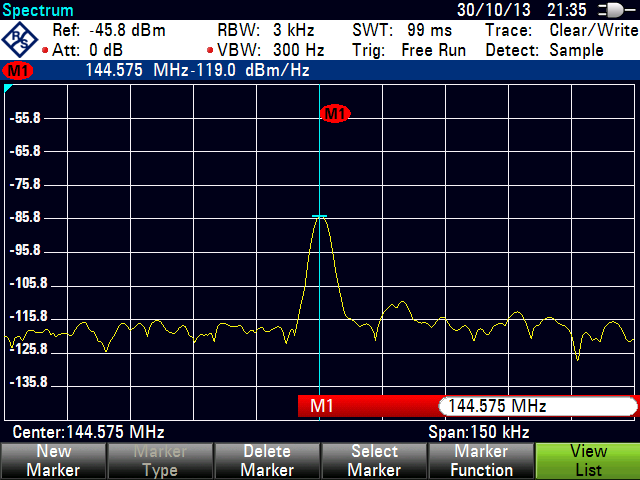 Video PA1RIK AM transmission, the frequency is not stable yet
Screenshot PA1WBU AM transmission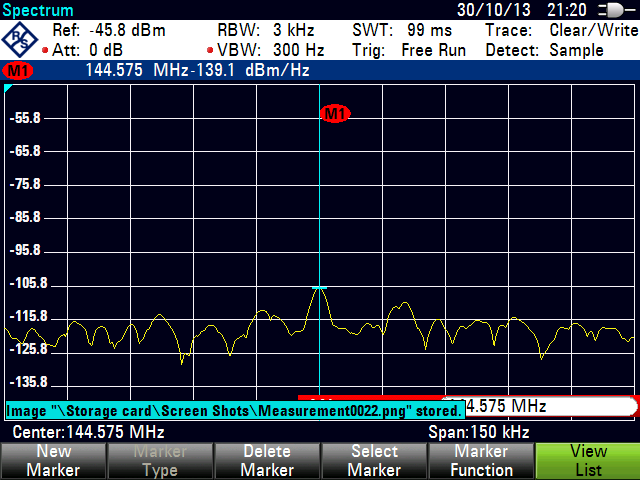 Screenshot PE1MBS AM transmission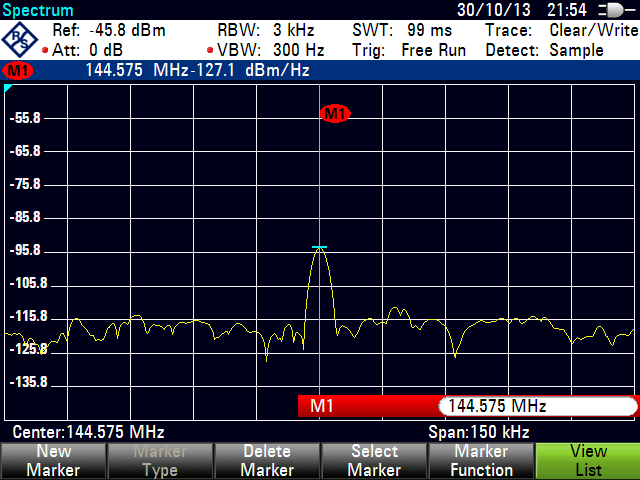 Screenshot PA3BPT AM transmission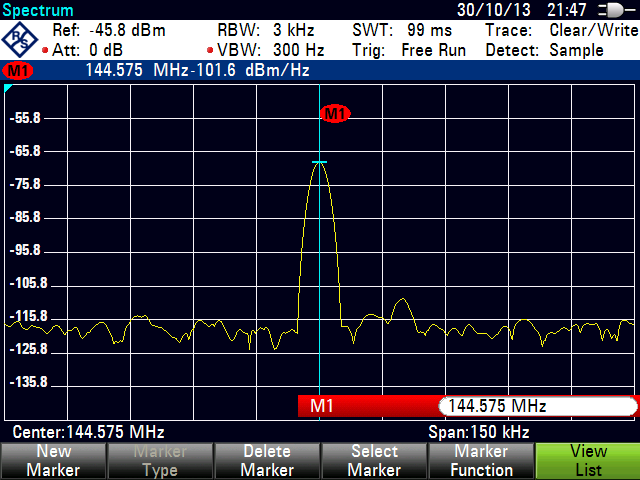 Screenshot PA2OLD AM transmission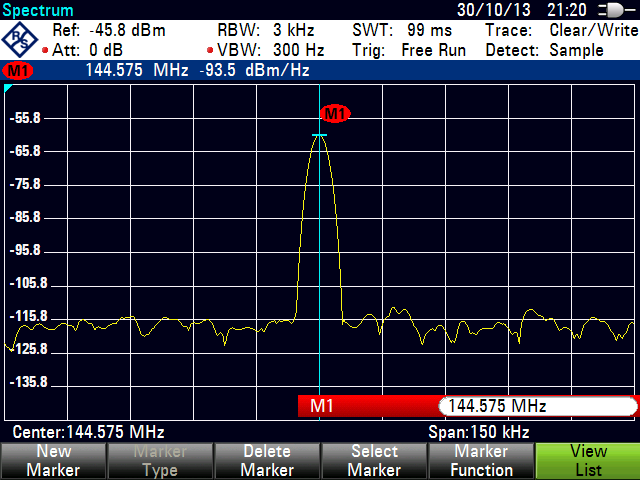 Copyright Photos and Video: PE1CVF for the PA2OLD website – 2013