Publishing date:
This article was originally published: November 9 2012
It may therefore be that some links do not work anymore.
Anytone:
De firma Anytone breng binnenkort een Dual Band – Dual Receive radio uit!
Het is een update van de AT-588 maar dan in UHf/VHF dualband uitvoering, de AT-588UV. Deze radio lijkt op de Wouxun KG-UV920R maar heeft niet de veel te hoge prijs ($375), tenminste… Anytone heeft aangekondigd dat de verkoop prijs tussen de $250-$275 US Dollar gaat liggen.
De productie van deze radio zal eind augustus starten!
English:
Anytone AT-588UV Dual Band Mobile radio comming soon!
This new radio, the Anytone AT-588UV is an update version of Anytone AT-588. It's a new China Brand Dual Band – Dual Receive vehicle radio.
The by Anytone announced sale price will be between $250 and $275 US Dollar.
The production of this radio start end of August.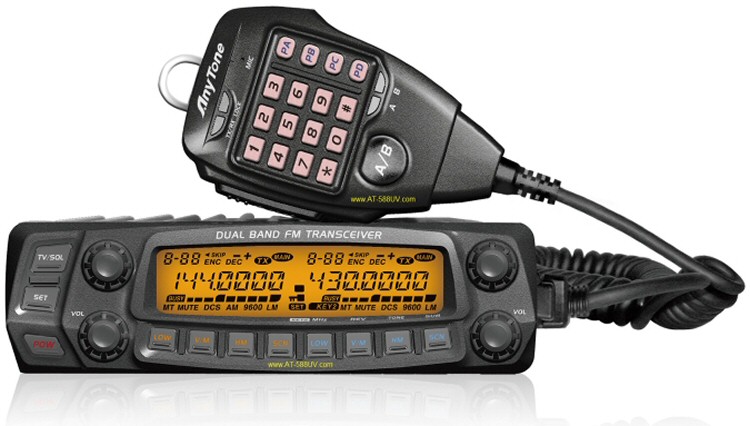 Anytone AT-588UV (Photo by: www.wouxun.us)
I N F O :
More info on the AT-588U (UHF version) see the article on this site: AnyTone AR-588U
Meer informatie over de AT-588U (UHF versie) zie op deze website: AnyTone AR-588U
Anytone AT-588 VHF versie: