Publishing date:
This article was originally published: September 22 2012
It may therefore be that some links do not work anymore.
New mast on the Chimney: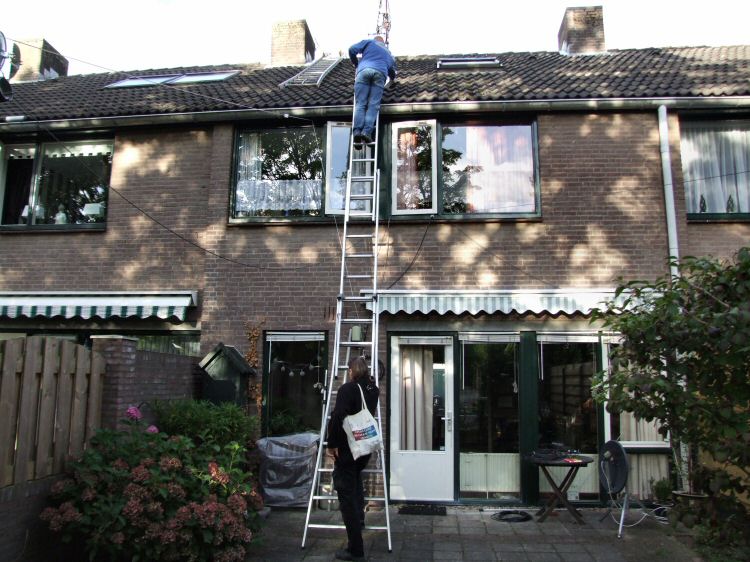 Saterday morning 08.30 start of the work. Zaterdagmorgen 08.30 uur, start van de werkzaamheden.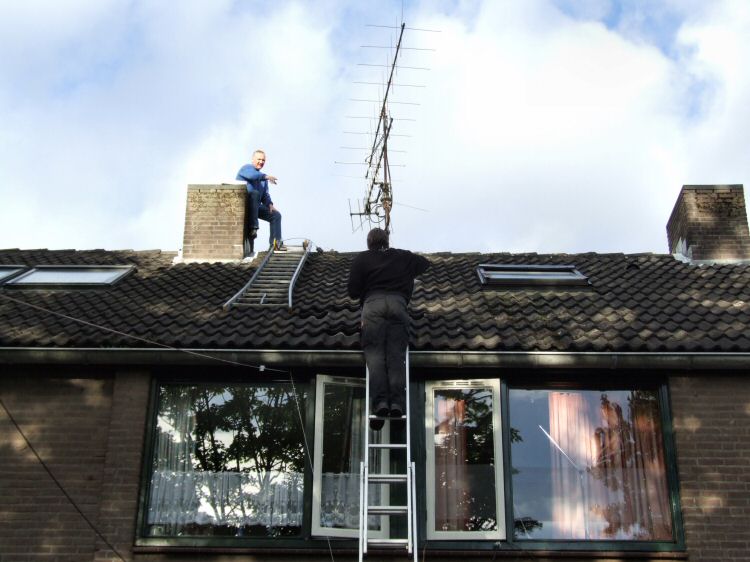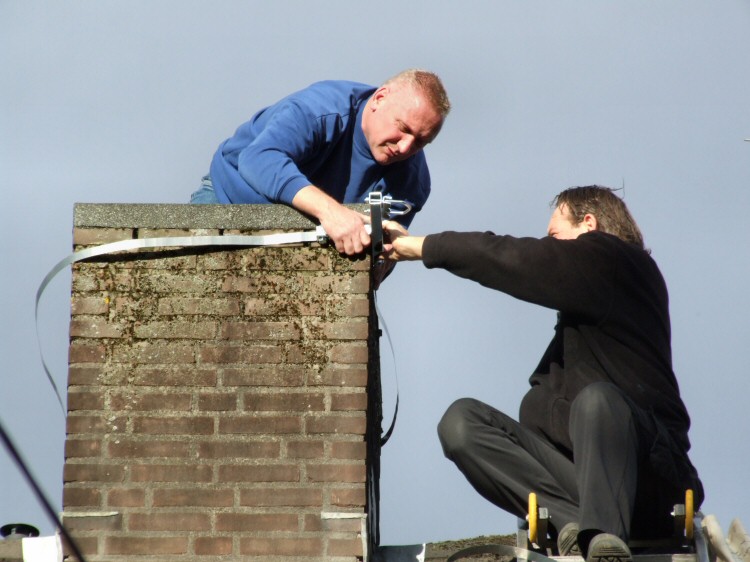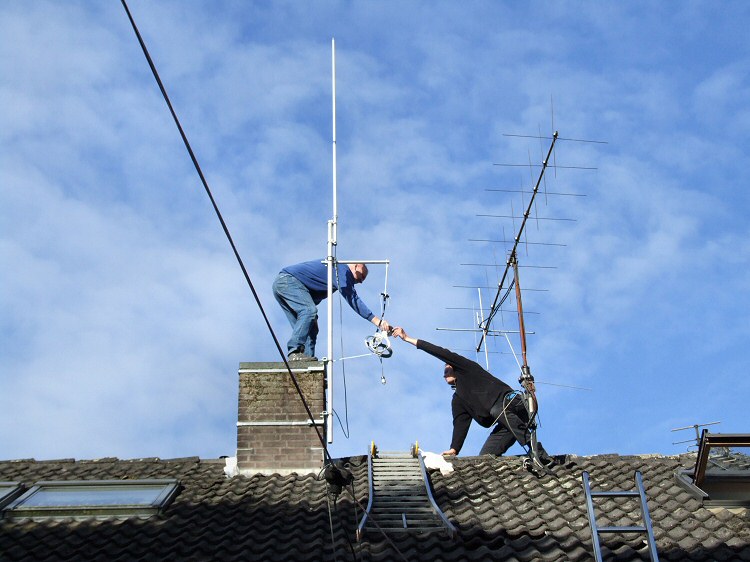 Na 32 jaar op verschillende daken te hebben gestaan zijn deze oude antennes verwijderd.
De kruisyagi krijgt misschien, na een grondige opknapbeurt, een 'tweede leven' maar wel bij een andere amateur.
After 32 years on several roofs, these antennas are taken off the mast.
The cross yagi goes to another amateur, who will overhaul the antenna.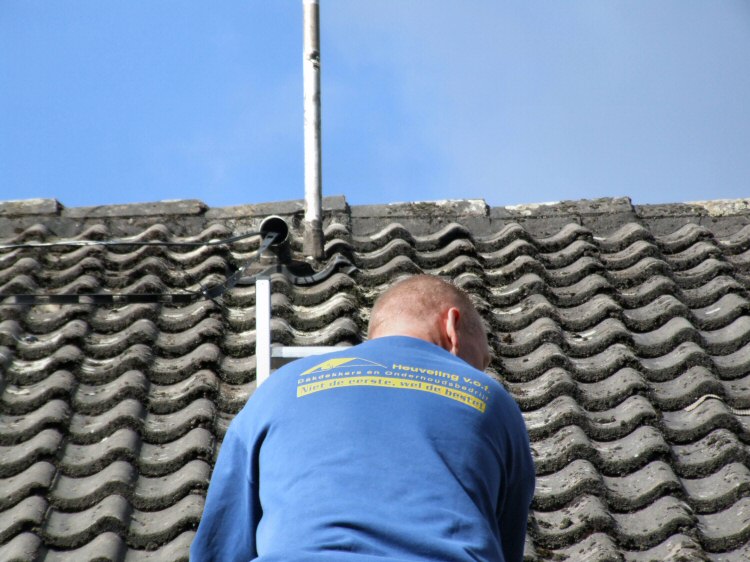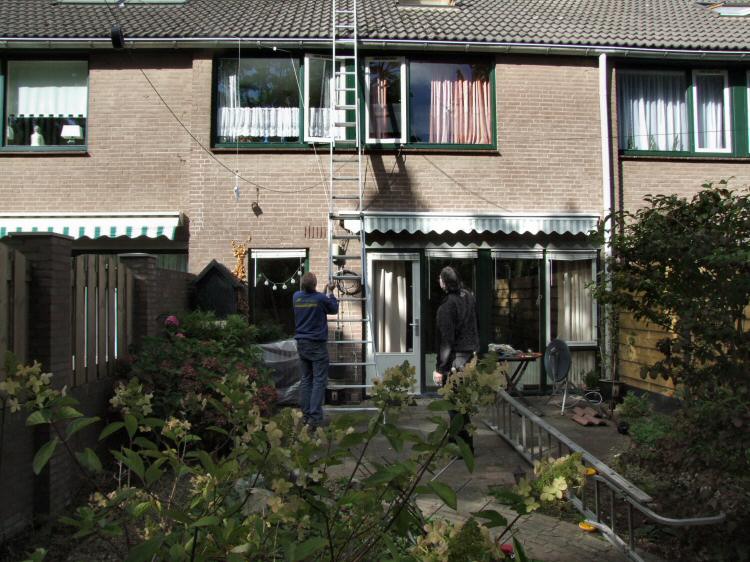 Coax cables: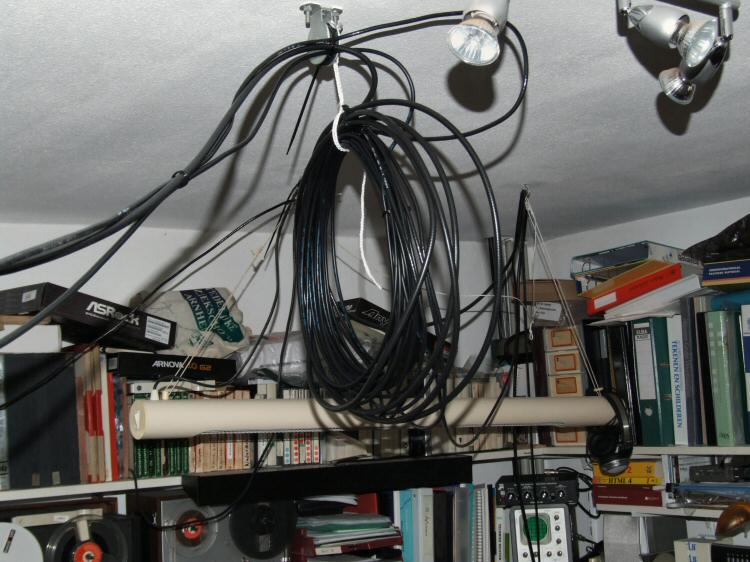 The coax cables hang temporary on the ceiling.
The cables are later positioned and then shortened to the proper length.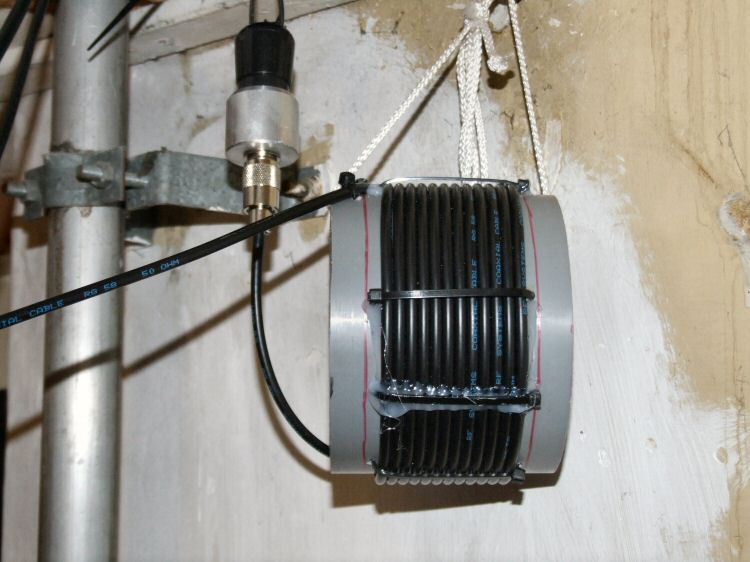 Choke balun for the G5RV. / Mantelstroomfilter voor de G5RV.
The Workers:
Mijn dank gaat naar de collega-zendamateurs die de werkzaamheden op het dak uitstekend uitvoerde.
Dit zijn Edwin de PD4ED van Heuveling-Dakdekkers en Louis de PD8L.
Thanks to the fellow amateur radio operators who performed the work on the roof.
These are Edwin de PD4ED and Louis de PD8L, who did an excellent job.

Alle antennes die zijn en worden geplaatst (behalve de homemade antennes) zijn geleverd door JvG Communications te Nijmegen.