Doetinchemse Koffieronde:

English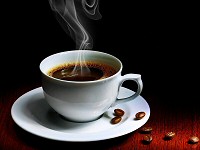 :
This article is about the 'Doetinchemse Koffieronde' and in the Dutch language.
This Amateur Radio Net exist for over 28 years and is held every Sunday from 11.00 AM until 12.00 AM local time on a local repeater the PI3NYM in the 2 meter band. The amateur radio-net is completely maintained by volunteers.
Info en Presentielijst of Logfile:
De Koffieronde is er elke zondagmorgen vanaf 11.00 uur tot 12.00 uur op de repeater Nijmegen
de PI3NYM met de RX frequentie 145.750 MHz (TX – 600 KHz).
De presentielijst of logfile van de laatste en voorgaande Koffierondes is H I E R te bekijken.
Doetinchemse Koffieronde:
Al ruim 28 jaar bestaat de Doetinchemse Koffieronde die, voor zover wij nu weten, is gestart in 1987 door Jos PE1KHK.
Een groot aantal rondeleiders hebben gedurende jaren aan de Koffieronde meegewerkt, zoals: Piet PAØWID, PA3FJK, PE1KJE, PDØAMJ, Jan PAØJAN, Theo PDØNPA en de laatste is nog steeds verbonden aan de ronde.
De ronde wordt geheel onafhankelijk van een vereniging en door vrijwilligers draaiende gehouden.
Ronde leiders:
De huidige rondeleiders zijn: Theo PD0NPA, Simon PA2SLL en Ben PA2OLD.
600ste:
De 600ste ronde werd gehouden op 4 oktober 1998, zie de QSL kaart die werd uitgereikt aan NL10623.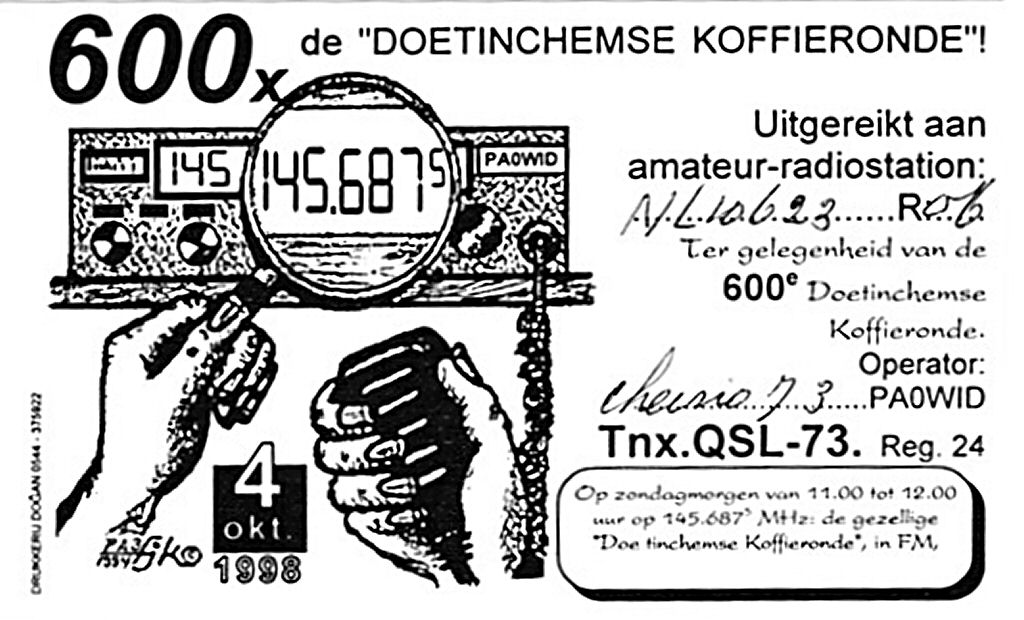 Bron: Ton PA3FHM
1000ste:
De 1000ste ronde was op 4 juli 2006. In de Electron (Veron verenigingsblad) van mei 2006 stond zelfs een artikeltje over de 1000ste Koffieronde, zie hieronder.
Zie ook de voor- en achterzijde van een QSL kaart die via het QSL bureau werd verstuurd aan PD0PKB echter nooit opgehaald.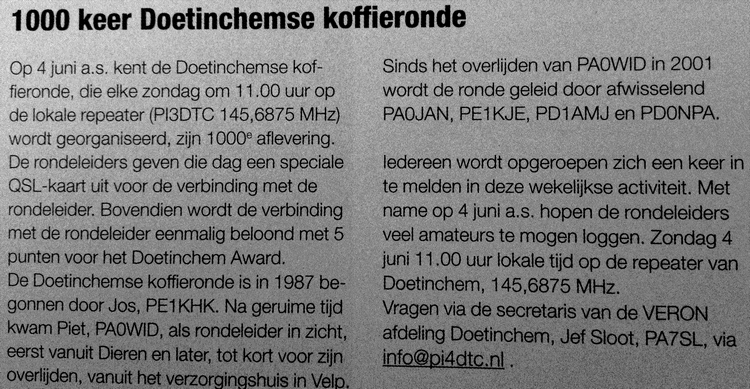 Bron: Electron (Veron) blz 226 van het Mei 2006 nummer, met dank aan PA1BH.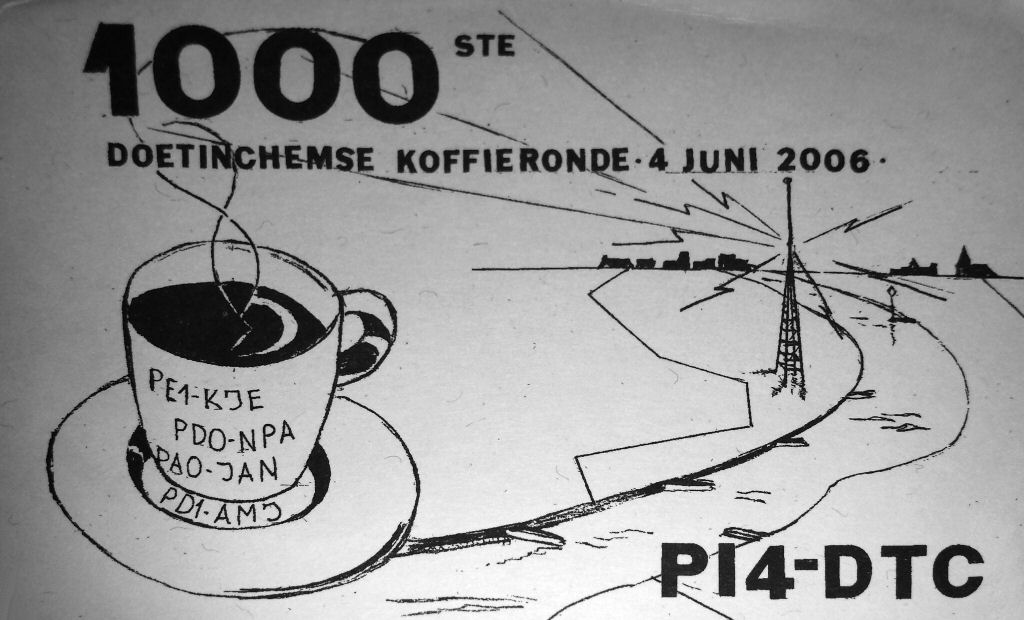 Bron: met dank aan de QSL manager van de afd. Arnhem.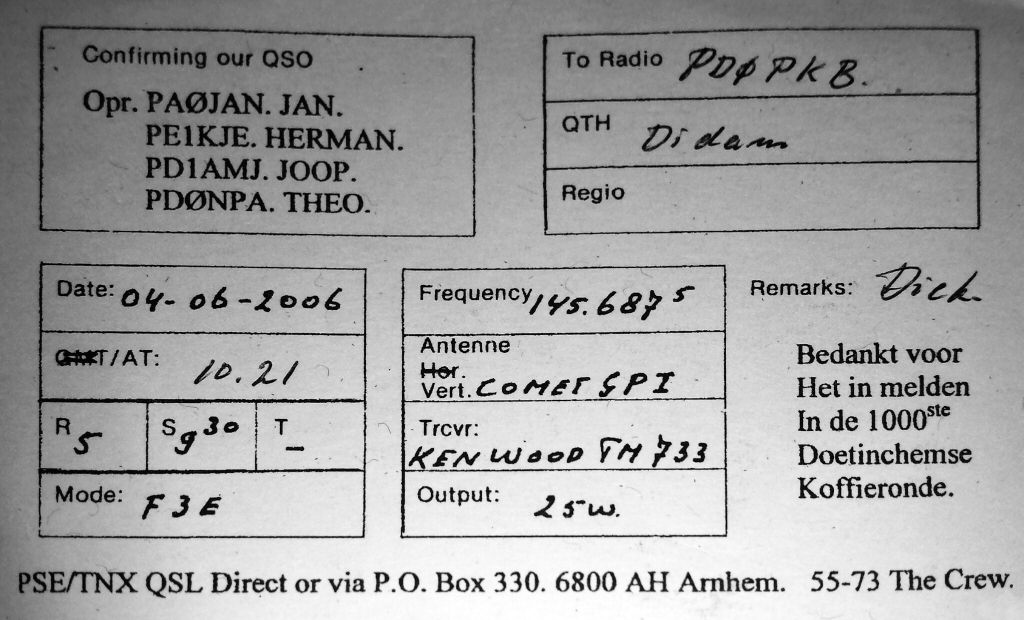 Bron: met dank aan de QSL manager van de afd. Arnhem.
Repeaters:
In het begin werden de rondes gehouden op simplex frequenties maar al gauw kwam men terecht op de repeater Doetinchem PI3DTC (vandaar de naam: Doetinchemse Koffieronde) in de 2 meter band.
Vele jaren ging dat goed maar repeaters hebben ook last van slijtage en de repeater moest 'naar de dokter' voor groot onderhoudt.
Er werd naar de Nijmeegse repeater PI3NYM uitgeweken die bovendien een groter bereik heeft en wat centraler ligt.
Dat bleek goed te werken en het wat ingezakte aantal deelnemers aan de ronde begon weer te stijgen.
Uiteindelijk hebben de rondeleiders besloten de rondes op de Nijmeegse repeater te blijven houden, ook nadat PI3DTC weer was gerepareerd.
1500ste:
December 2015 bestaat de de ronde nog steeds en op 3 januari 2016 is de vijftienhonderdste Doetinchemse Koffieronde!
Daar gaan we wat extra aandacht aan geven, zo gaat PA2OLD met de special call P A 1 5 0 0 D K R uitkomen gedurende maand januari (1 t/m 28 jan.) en zondag 3 januari gaan we wat langer uitzenden.
Programma 1500ste aflevering:
Vanaf 1 januari t/m 28 januari 2016 en in het bijzonder op 3 januari zal PA2OLD regelmatig met de call PA1500DKR uitkomen.
Zondag 3 januari starten we om 10 uur met de special call PA1500DKR.
Om 11 uur beginnen we de ronde onder leiding van Theo PDØNPA.
Theo sluit de ronde om 12.30 uur (kan eventueel uitlopen).
Na de ronde gaat PA1500DKR verder met het maken van verbindingen tot 13.00 uur maar een uitloop is mogenlijk.
DKARS:
Het online blad DKARS Magazine bestede een pagina (pagina 50) aan de 1500ste Doetinchemse Koffieronde.
Download DKARS Magezine op zie december nummer.
Hier onder een screenshot van het betreffende artikel.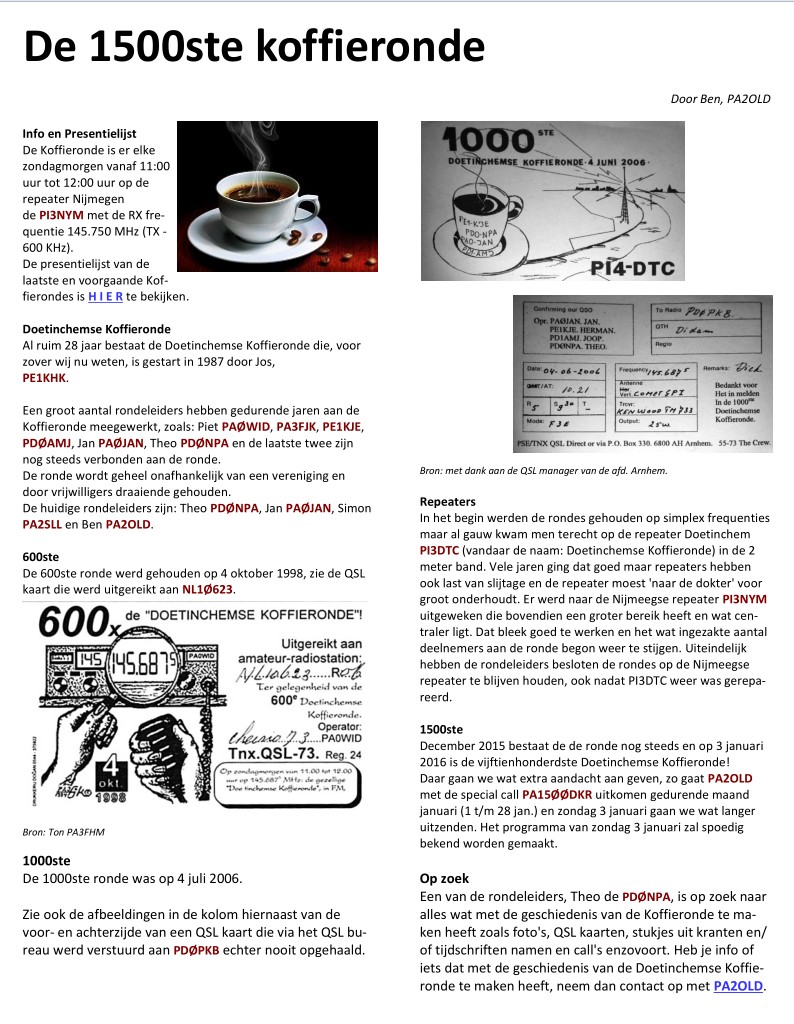 Bron: DKARS Magazine nummer 18
Op zoek:
Een van de rondeleiders, Theo de PD0NPA, is op zoek naar alles wat met de geschiedenis van de Koffieronde te maken heeft zoals foto's, QSL kaarten, stukjes uit kranten en/of tijdschriften namen en call's enzovoort.
Heb je info of iets dat met de geschiedenis van de Doetinchemse Koffieronde te maken heeft, neem dan contact op met PA2OLD.