Publishing date:
This article was originally published: November 22 2014
It may therefore be that some links do not work anymore.
New Popovic Antenne:
Well not really, in fact I had to rebuild a popovic antenna.
The antenna cable on the Popovic antenna was too short, so I could not mount this antenna in the garden mast.
I tried to remove the short cable but because I had poured everything with hot glue, I could not do that.
So I had to make a new mounting plate. Instead of plastic I used now Trespa, a highly weather resistant material.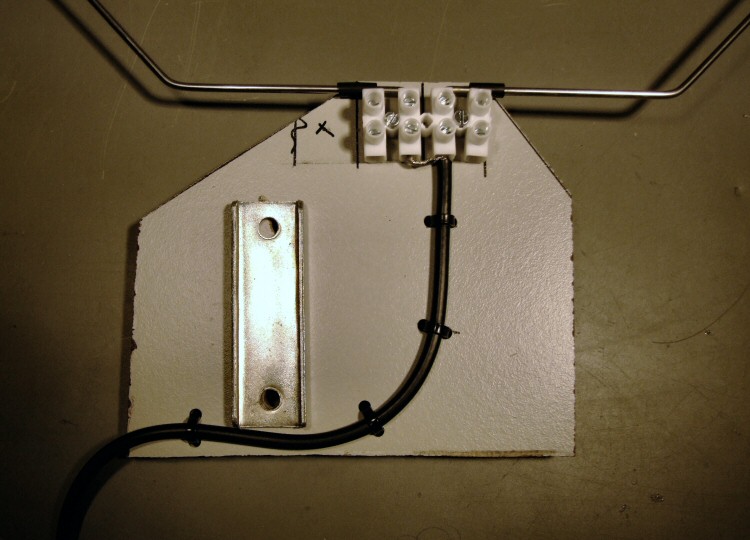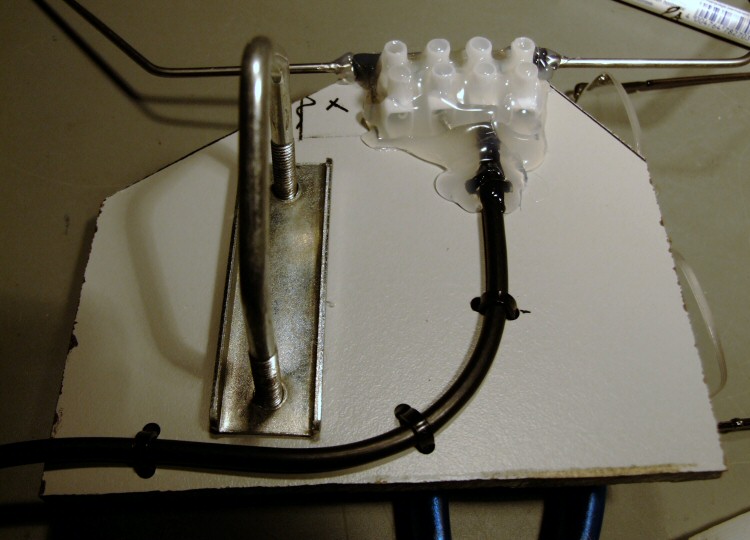 Hot Glue:
After mounting the new long RG58 cable and antenna elements, I drilled holes for the antenna mounting bracket.
Of course I also made this version waterproof with hot glue, which works great.
Info and more:
More about the Popovic antenna and technical information you can find on the Popovic 1 page.