Publishing date:
This article was originally published: September 11 2012
AnyTone:
PA2OLD has purchased the AnyTone AT-588 UHF version, and now in use.
See down here the Photos, Specs and Software info.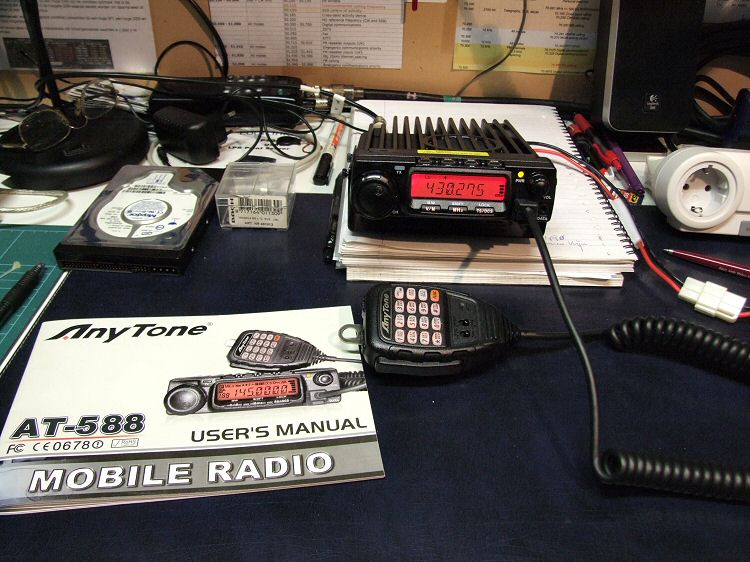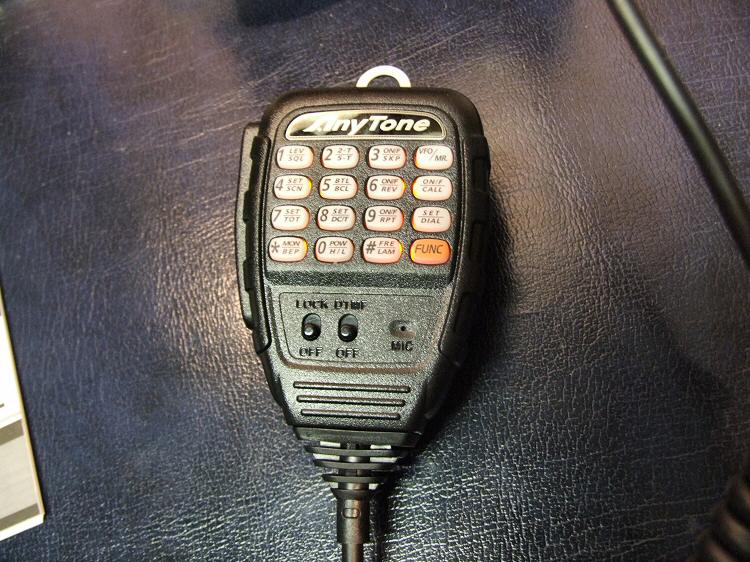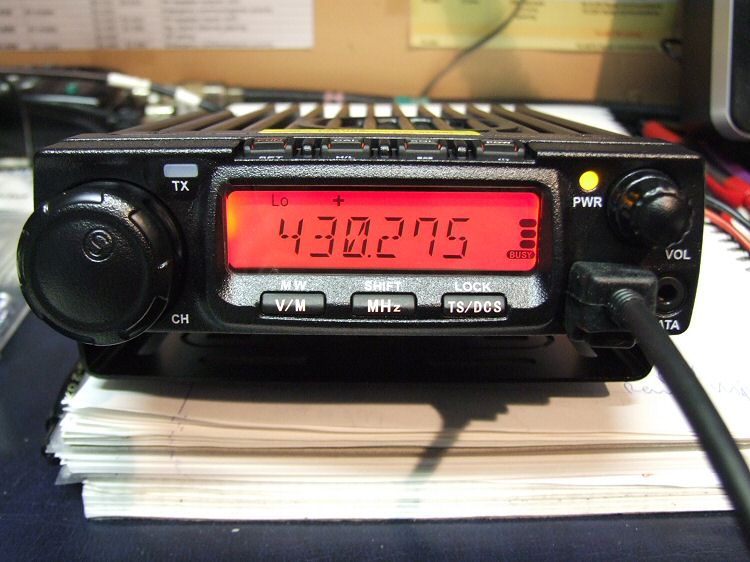 This is a local repeater frequency with the callsign PI2ANH.
ANH stands for the city Arnhem in the Netherlands.
Features AT-588U:
Frequency: 400 MHz – 490 MHz
Power output: High: 45 Watt Mid: 25 W Low: 10 W
Channel steps 5 kHz / 6,25 kHz / 8,33kHz / 10 kHz / 12,5kHz / 15 kHz / 20kHz / 25kHz / 50 kHz
Memory channels 200 alpha-numeric with tags + one home channel
DTMF Encoder and Decoder / CTCSS/ DCS
5-tone selective call
Speech compander for optimum suppression of background noise (can be switched off)
Repeater shift free programmable
Call 1750 Hz, 1000 Hz, 1450 Hz, 2100 Hz free programmable
DTMF microphone with remote function
Theft alarm function
Brightness display backlight to be adjusted (2 steps)
Display modes switchable: frequency only, frequency + channel or channel only
Channel only modes for commercial applications
Cloning function and programmable with a computer with interface cable
Speech (English)
Dimensions: W145 x H47 x D190 mm
Weight: 1,2 kg
Antenna connector: SO 239 (PL female)
Software:
Looking for the AnyTone Software?
Download at: www.thiecom.com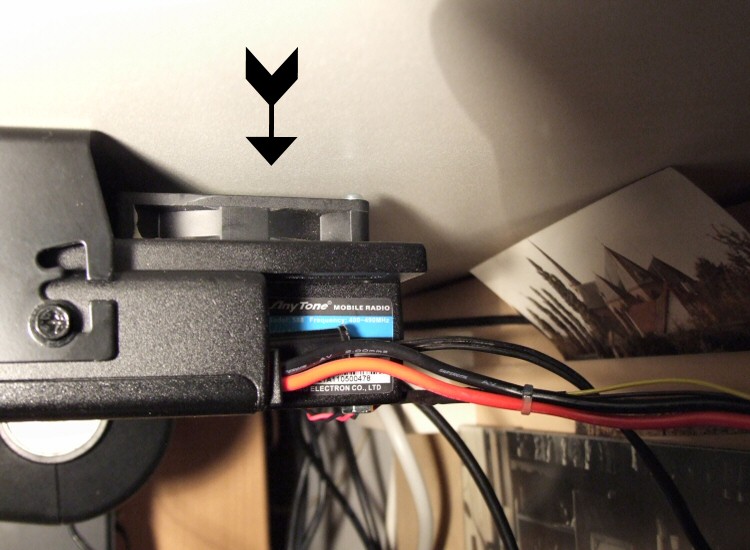 Black Arrow: Noiseless Fan for additional cooling, the radio is now cool
and not hot any more.