Publishing date:
This article was originally published: October 2 2012
It may therefore be that some links do not work anymore.
Diamond X300N: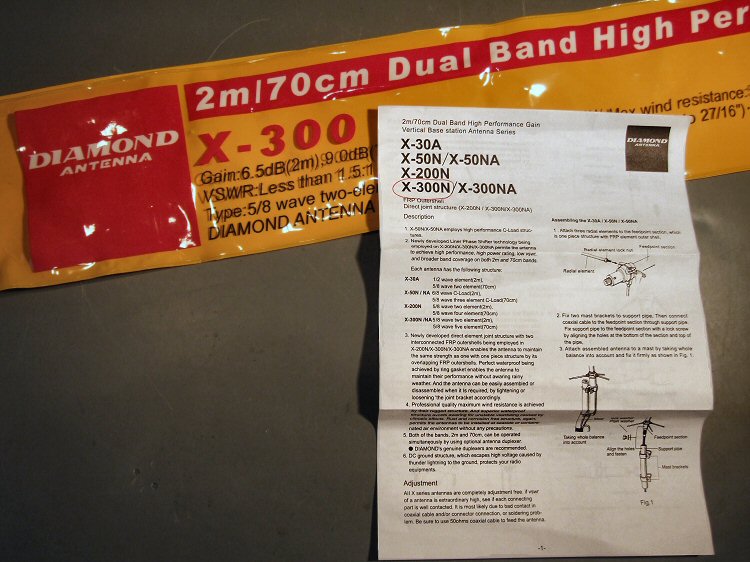 Loose screw:
Sometimes there arise after some time, problems with the connection between the two parts of the X300N.
The screw is loosened by vibrations in the antenna caused by the wind, resulting in a crackling radio reception.
To prevent this, I solder the both parts to each other.
Soms ontstaat er na enige tijd een probleem met de koppeling tussen de 2 delen van de X300N.
De schroef gaat los zitten door trillingen in het antenne veroorzaakt door de wind, met als gevolg een krakende ontvangst.
Om dat te voorkomen soldeer ik de beide delen aan elkaar vast.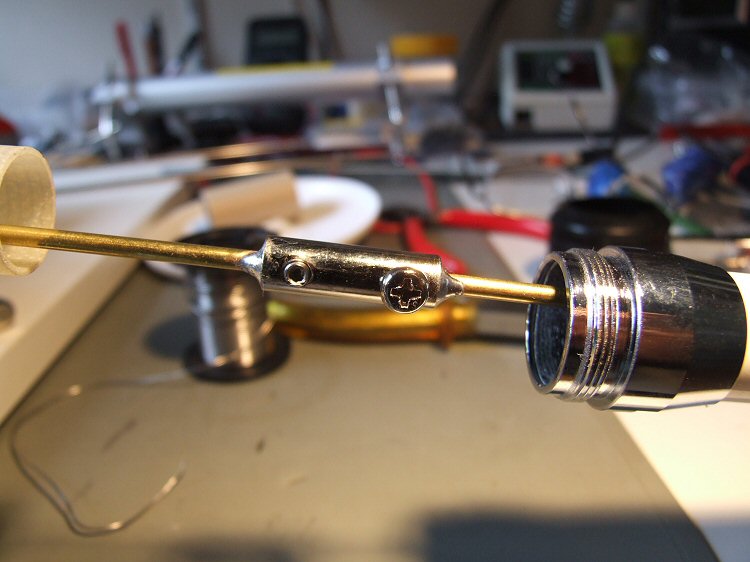 Coupling two pipes:
To lengthen the antenna mast, I have figured out a construction, see below test in the photo.
Ultimately, it is also so positioned on the roof.
Om de antenne mast te verlengen, heb ik een constructie bedacht, zie hier onder in de foto.
Uiteindelijk is het ook zo op het dak geplaatst.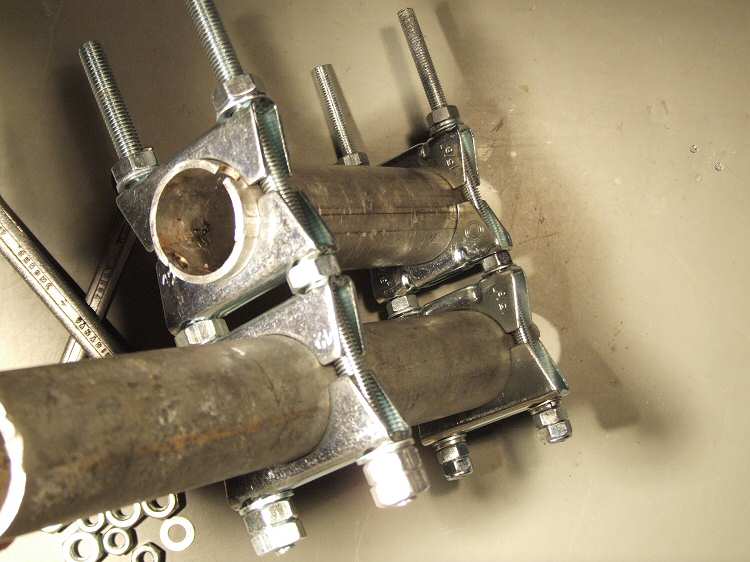 Test of the coupling of two antenna mast pipes, with the aim to extend the antenna mast with 2 meters.