Landkaart:
Omdat steeds meer repeaters worden uitgerust met CTCSS, is een kaartje van Nederland waarop alle CTCSS regio's te zien zijn heel handig.
Een collega amateur vond dat blijkbaar ook en heeft zo'n kaartje gemaakt.
Omdat dit CTCSS kaartje op verschillende websites te vinden is en op deze websites geen bron vermeldingen staan, kon ik er niet achter komen welke amateur deze kaart heeft samengesteld.
The CTCSS regions in the Netherlands.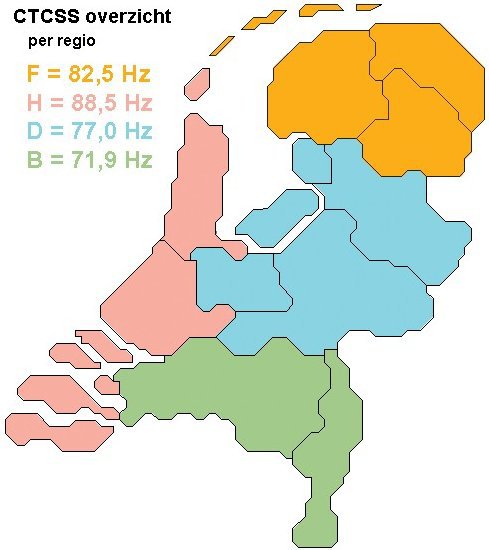 Source: HamNieuws