Publishing date:
This article was originally published: March 18 2016
It may therefore be that some links do not work anymore.
Info:
This post is in the Dutch language, (although some links are in English and one in German) because it is intended for the Dutch amateurs and is about a kind of German radar system in WW2 just above the city of Arnhem, Netherlands.
Lezing Teerose:
Vrijdagavond 18 maart was er een zeer interessante lezing in het clubhonk van de afdeling Arnhem!
Het ging over een drietal Duitse radiopeilstations uit de Tweede Wereldoorlog, gelegen ten noordoosten van Arnhem.
De stations gebruikten een nieuwe methode, de zogenaamde Y-peil methode, waarmee de locatie van de eigen jachtvliegtuigen kon worden bepaald terwijl tegelijkertijd met het gepeilde vliegtuig (gesproken) radiocommunicatie mogelijk was.
Het laatste deel van de lezing ging over het Duitse IFF transponder systeem dat met een mechanische 10 bits sleutel werkte.
Meer info zie:
Er was nog een Duits vliegtuig geleide systeem met de naam Knickebein.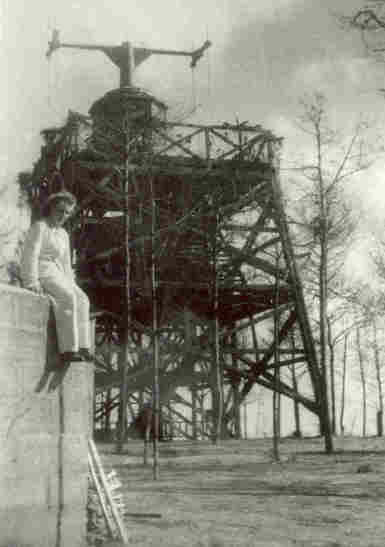 Bron: airbornearnhem.nl
De lezing was een: Veron afd. 06 Arnhem activiteit.